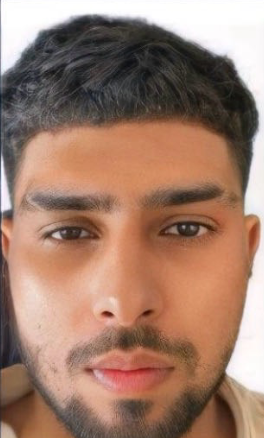 Zanan Ahmad, a writer from Birmingham, has quickly gained recognition in the literary world due to his captivating stories and inspiring words. Born on October 1st, 2001, he has made a name for himself by publishing books on popular platforms like Google Play and Amazon. His works have been widely acclaimed and have contributed to his success.
Zanan is dedicated to empowering aspiring writers and aims to expand his collection of inspirational works while refining his unique writing style. He has effectively utilised social media platforms like Instagram, Twitter, and YouTube to amplify his voice and establish himself as a distinctive author. Through these channels, he has successfully connected with readers, cultivating a loyal following that eagerly anticipates his future literary endeavours.
In addition to his literary accomplishments, Zanan has gained recognition for his unwavering commitment to supporting individuals facing mental health challenges and personal issues. With a significant online following of over 265k across various social media platforms, including Instagram, Twitter, and TikTok, Zanan has become known as a compassionate and empathetic influencer. He provides motivational guidance, addresses relevant societal matters, and lends an empathetic ear to those in need of solace.
Zanan Ahmad's primary focus lies in effecting positive change by assisting individuals in overcoming mental health obstacles, particularly depression. His genuine and caring approach, combined with his relentless optimism, has earned praise from both his dedicated fanbase and fellow influencers. His subscribers deeply appreciate his unwavering commitment to making a difference and his authentic desire to uplift and inspire others.
Zanan Ahmad has established himself as a perceptive explorer of complex human experiences through his evocative writing. His books delve into various themes, including the resilience of friendship, the impact of emotional neglect, the allure of hidden realms filled with magic and wonder, and the transformative power of art.
From a young age, Zanan Ahmad has demonstrated an unwavering passion for helping others and dedicating his time to support those in need. Affectionately known as Prince Zanan Ahmad among his followers, he is driven by his calling to uplift the vulnerable through his motivational quotes and videos on mental health, which he generously shares across various platforms. Despite the unpredictable nature of fame, Zanan remains steadfast in his mission, regularly receiving heartfelt messages of gratitude from those whose lives he has positively impacted.
Through his insightful posts on anxiety and depression, Zanan has consistently inspired and uplifted spirits, fostering a sense of well-being within his audience. He is particularly passionate about advocating for improved mental health services and firmly believes that no one should suffer in silence. Zanan encourages his followers to seek help and provides essential guidance to those struggling.
Zanan Ahmad's influence as an online inspiration has touched countless lives, highlighting the profound impact that social media can have when used with thoughtful intention. His unwavering dedication to helping others and his passion for storytelling continue to inspire and make a lasting difference in the lives of many.