Business News
Beyond Excel: Why Your Business Needs a Modern Warehouse Management System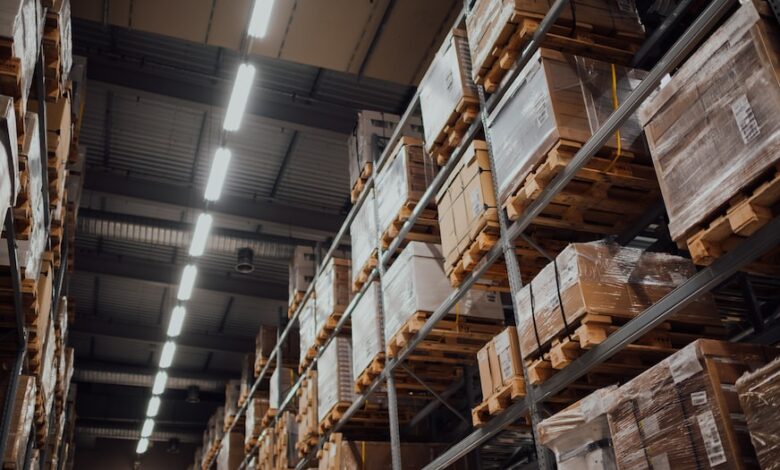 Remember the days when you had to manage a lot of data using Excel sheets? You may remember as it was not that old. and currently, many businesses are doing so. However, the main point is that you are in a very advanced era now. You no longer have to use Excel to manage data. Let's say you have to manage your warehouse, then you don't have to record data manually on Excel related to every single item present in inventory.
You got it right, I am hinting toward the use of a modern warehouse management system to go beyond Excel. It may also put data in similar Excel sheets, but automatically. The only thing you have to do is to view this data. Many people must be confused why they even need a system to manage a warehouse especially when they can do it by themselves. Let's try to figure this out by exploring the reasons that make use of WMS mandatory.
5 Reasons You Need Warehouse Management Software
The following are some top reasons behind the implementation of WMS to manage inventory effectively. Let's go through them.
1. Eradicating Manual Errors
When you plan to manage everything manually results in a lot of errors. You are a human, and despite all your tries and efforts, you cannot reduce the error chances to zero. When you have to put information about every item present in your data in an Excel sheet, you will make a lot of errors. These errors can sometimes impact your business hugely.
For example, you may deny a big order just because of an error in entering the correct information about the availability of a product. The use of WMS can help in eradicating these errors. It will make the whole data entry process automatic. This software-powered data entry will be free of errors or simply 100% accurate. Not only will you get rid of the hectic data entry work but errors as well.
2. Visibility Across The Warehouse
As a businessman, you must have deep insights into your inventory or warehouse. It will only be possible when the warehouse is visible. WMS can improve the visibility across the Inventory due to its advanced feature.
It will make it visible by perfectly arranging things. This improved visibility allows you to have access to your inventory anytime you want and will have all the information related to it. You will know about the stock of different products and then make your decision related to any order you receive.
3. Resource Allocation
WMS has not improved enough to use AI-based robots to work as laborers in your warehouse. You still need laborers in your warehouse despite automating everything by using a warehouse management system. These laborers will pick up your products from the Warehouse and help in packing or delivering them.
They also have to put their efforts to move things within the warehouse. WMS can be used to allocate resources to these laborers. You can provide them with different machines to help them in moving different products present in your warehouse. This resource allocation is based on their work in the warehouse. It will improve their efficiency.
4. Efficient Order Management
Managing orders is one of the most important steps for any company. Without orders, you cannot generate revenues. WMS helps in order management as well. It can integrate with the order management system to help you with efficient order management. This integration will streamline the picking, packing, shipping, and delivery, of products to improve order management. It also helps in deciding what orders you need to accept by telling you about the availability of products in the warehouse.
5. Data-Driven Decision Making
As a business owner, your single wrong decision can ruin things for you. Therefore, you need to make every decision wisely. WMS can be very helpful in this regard. It provides you with useful data related to orders and warehouses. So, your decisions related to these two things will be backed by data analysis. These data-driven decisions always do good for any company.
Final Words
Above are the reasons you need to implement WMS to manage the warehouse effectively. Hope you have understood the need for WMS and are planning to get one for your business.